Riverbank Farm Products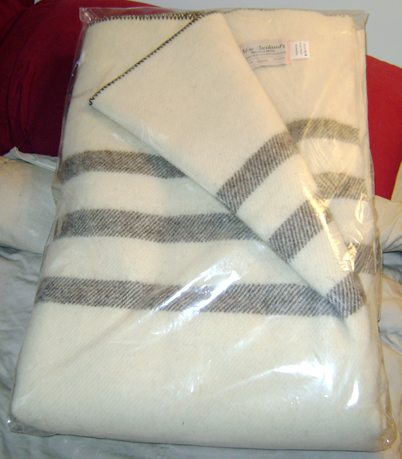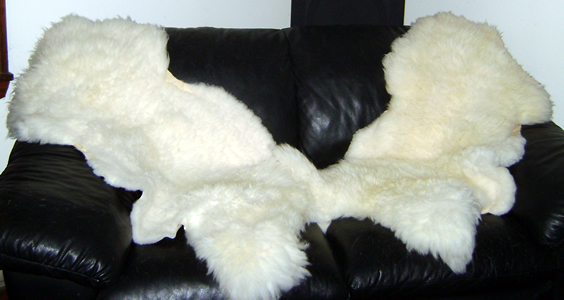 Wool Blankets:
The sheep are shorn every spring and their fleece is shipped to be processed into blankets. These blankets are warm and a beautiful "local" product. The blankets available vary between queen, double and twin sizes. Yarn can also be produced from the fleeces if it is ordered in advance.
Sheep skins also known as "Indoor Sheep":
Some of the sheep are processed for meat every year, so their hides are salted and shipped for tanning. The hides are tanned as "washable" so that they can be machine washed over the years. They make great couch and chair covers as well as dog beds.
Meat: Lamb, Mutton, Beef, Duck and Goat A portion of the farm stock is sold annually as meat. Reservations are made in advance and the animals are processed accordingly.
Eggs: Duck eggs and goose eggs are available for sale depending upon the season.
Registered Livestock: Registered Dexters and Clun Forest sheep are available for sale. Contact the farm for availability or to be put on a reservation list.
Livestock: Border Cheviot sheep, Nigerian Dwarf goats, and ducks are periodically available for sale as dog broke livestock.
Guard llamas and alpacas: llamas and alpacas that have been conditioned to livestock and proven to be effective guardians are occasionally available for sale.
Availability of farm products varies, so please contact Riverbank Farm for products or livestock that you may be interested in purchasing.