Riverbank's Canadian Passport aka "Porter"
- DOB 5/9/15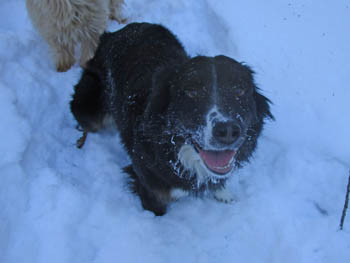 Sire: Justus and the Mighty Quinn
Dam: Riverbank's Aysa Mason

Porter is extremely alert and high energy. It took quite a few basic training classes to have her acknowledge the importance of a handler, but the effort was worthwhile. She has a solid sense of group and a low heel on slow livestock. She wants to please and is proving to be an effective working dog.