Riverbank's Dirt Road aka "Dustin"
- DOB 2/19/14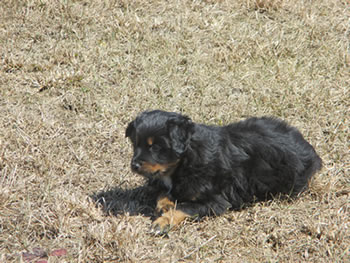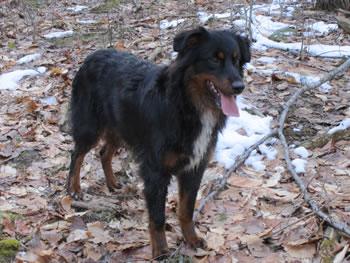 Sire: "Nick": Stonecircle Phoenix Ris
Dustin is a black tri son of Aysa. He has developed into a well structured adolescent and he continues to demonstrate a solid work ethic with strong interest in livestock and bidability towards a handler. Dustin is ASCA registered.